A DECADE OF GIFT CARD DESIGNS – NIKE
Our gift card designs have appeared before Phil Knight, Oprah Winfrey, and the Whitehouse.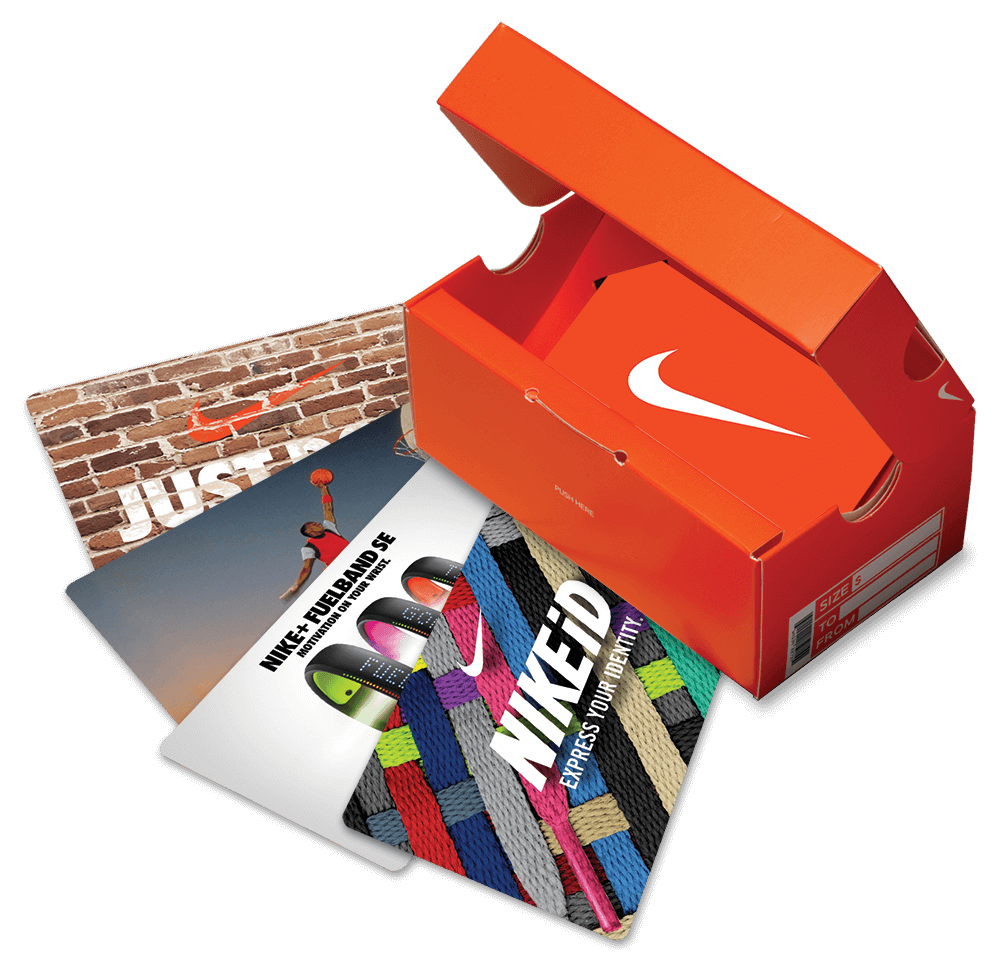 For more than 10 years Bauer Graphics has had the privilege of working alongside Nike, the NFL, Subway, and other RGCA (Retail Gift Card Association) brands to develop their gift card identity. Bauer has constantly and consistently pushed the envelope of gift card design innovation by working with different materials, substrates, vendors and partners. We've developed more than 100 unique and memorable gift card designs for Nike that have included Tiger Woods, Serena Williams, Pete Sampras, Michael Jordan and many other stellar Nike athletes.
With more than a decade of gift card insights and understanding, we're ready to help you take your Gift Card programs to the next level.