Signature Shoebox – NBA
BGASupport Feb 15 Comments off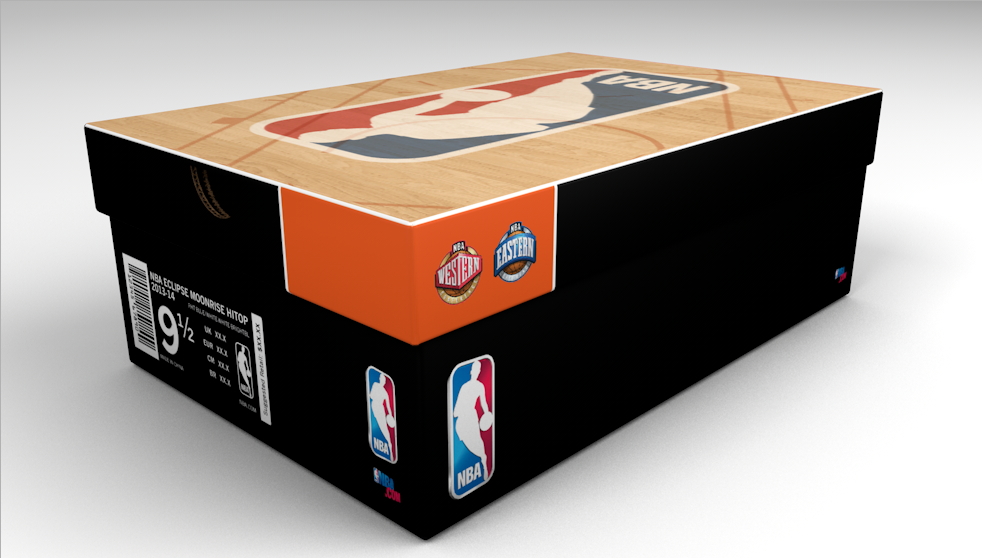 We have the extreme fortune to work alongside the great men and women at the NBA. Recently we were tasked with creating a new retail shoebox for their signature line of NBA footwear. We've have had plenty of experience in this space after creating shoebox designs for both adidas and Nike and we were more than excited to create a similarly strong, branded piece for this new line of shoes at retail.
We began as we do every branding project with an assessment of where the NBA was with their brand and with their vendors at retail. Our work with with other sport marketing organizations has given us access and insights to how retail outlets view new product which allowed us to avoid a few pitfalls when it came to brining these boxes in to retail.
Additionally, Bauer has worked with several package and box makers that allowed the NBA to hand this project over to us to create, manage, print and deliver the project from start to finish.