RETRO GAME BOX (PAX EAST)
BGASupport Feb 15 Comments off
The Hermes Creative Award are an internationally recognized competition for creative professionals involved in the concept, writing and design of traditional materials and programs, and emerging technologies.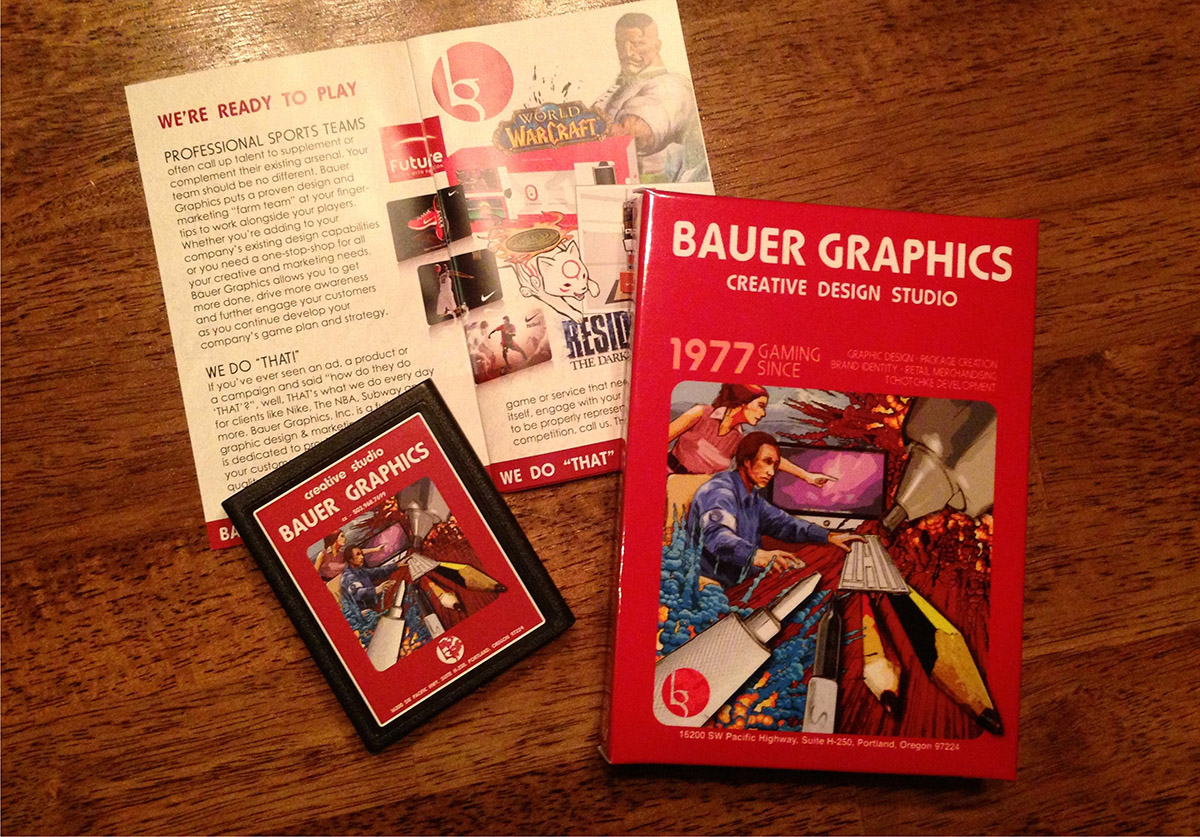 BRIEF: Create a standout piece for the Penny Arcade Expo that celebrates the gaming industry and our understanding of its history.
CREATIVE TEAM: Heather Bauer, Melanie Crandell, Anthony Ernst
DISCIPLINES REQUIRED: Graphic Design, Illustration, 3D Modeling, Die Creation, Box Production, Print Vendor & Wood Panel Sourcing
When we were first approached by the Hermes Awards nomination team we were elated to simply be considered. Our feelings on actually receiving a Hermes Award and being recognized alongside the top agencies, PR firms, graphic design studios in the world, its something we just cant put into words.

Heather Bauer – Creative Director
Hermes Creative Awards is administered and judged by the Association of Marketing and Communication Professionals which consists of thousands of marketing, communication, advertising, public relations, media production, web and free-lance professionals. This competition has grown to one of the largest of its kind in the world and encompasses a wide range of agencies including individual communicators to media conglomerates and Fortune 500 companies.
Congratulations to the entire team at Bauer for their efforts on taking home their first international award and for everyone's continued efforts on behalf of our clients.

Neal Bauer – President