Rebranding your business can feel like an overwhelming task but we're here to help. How do you know when to begin, where to start, and how to make sure everything goes smoothly? We'll walk you through the entire process – when to rebrand, what the process looks like, best practices, an example case study, and next steps.
Before we dive into all of the important rebranding questions, it's important to understand the various aspects of a rebrand. It's a common misconception that rebranding is simply changing or updating a logo. In fact, rebranding should take into account all of your brand assets. While you may not need to update everything, it's important to maintain consistency throughout. When rebranding, you should take into account the following items:
Logo
Icon
Tag Line
Colors
Typography
Composition
Imagery
---
When to Rebrand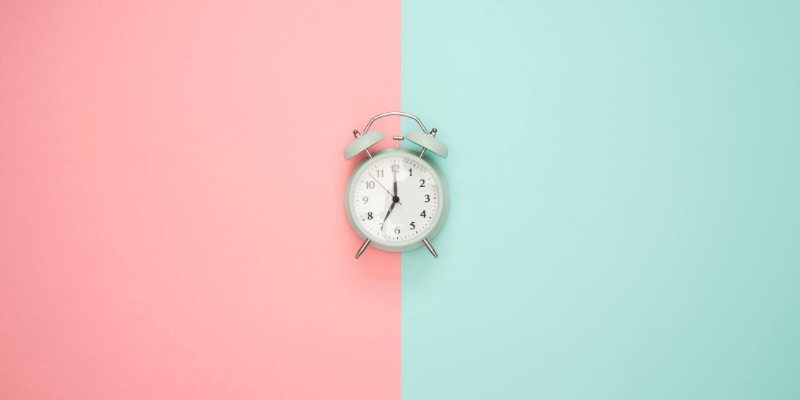 You could argue that it's always a great time to rebrand – even if it's a small change. Rebranding doesn't mean you need to completely overhaul your logo, change your colors, and start using the latest fonts. It can be as simple as tweaking your tagline or icon to keep things modern and fresh. The reality is, that marketing is constantly changing, so making sure your brand design and messaging continuously stand apart from the competition while important can also feel endless.
Here are a few helpful questions you can ask when thinking about rebranding:
When is the last time we updated our brand?
How does our brand compare to the competition?
Is our brand an accurate reflection of the company?
Are there specific brand improvements needed?
Is our brand resonating with our audience?
Has our audience shifted so much that our existing brand is missing the mark?
---
The Rebrand Process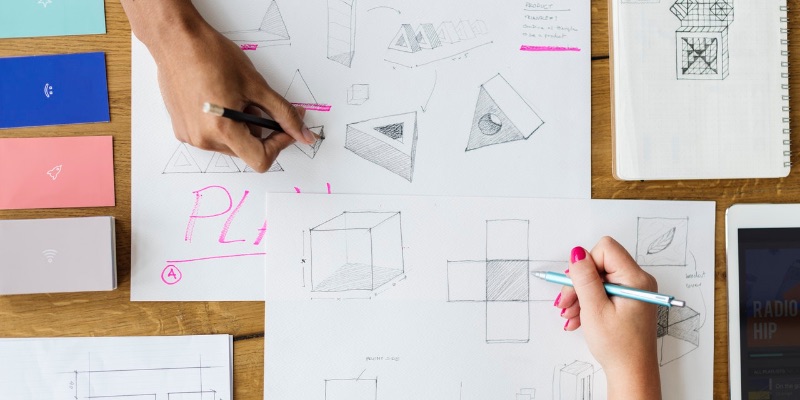 Step 1: Audit
Before you begin, it's important to take an inventory of your current brand. That means evaluating your logo, colors, typography, iconography, imagery, website, social media, print materials, etc. We recommend making a list of your various brand assets (anything tangible that represents your company and communicates who you are to your audience, for example — presentation folders, business cards, website, signage, brochures, packaging, promotional products, etc.) and ranking them from 1-10 (with 10 being the best). If you really want to dive into your brand audit, take a poll of your internal employees and external customers to see how they feel about your brand. You'll find out very quickly what's working and what's not.
Step 2: Plan
Now that you've performed a brand audit, you can start to strategically map out what you're going to update. Whether it's a small update or a complete brand overhaul, it's important to put together a plan so you know exactly what you're updating, why you're updating it, and what success looks like. Don't be afraid to put together a 1-page brand plan that articulates all of the important pieces.
Step 3: Design
After you know what needs to be updated, it's time to get to work. Depending on the results of your brand audit, you can proceed in various ways. Part of our brand design process is creating a "mood board" to help us visualize any brand changes, and develop a vision and "flavor" for the updated branding. It's a great way to tie together your logo, colors, typography, imagery, etc. One vital piece of this step is to ensure brand consistency among your assets. Make sure any new design elements are consistent across the board.
Step 4: Revise
With preliminary mockups and proposed design changes, you can now begin the quality assurance or "revisions" step. We recommend performing a 2-step revision phase that first targets your internal team (leadership, employees, etc) and then targets your external customers (target market). The goal is to gather as much meaningful feedback without all of the noise that can come from asking everyone in the room — which can result in having"too many cooks in the kitchen" and derail the rebranding process.
Step 5: Launch
Once you've finalized your rebrand, it's time to tell the world. It's always a great idea to make an announcement both internally and externally. We recommend leveraging your blog, email marketing, and social media platforms. Quick tip, don't brag '— be humble and thank everyone for their hard work.
---
Best Practices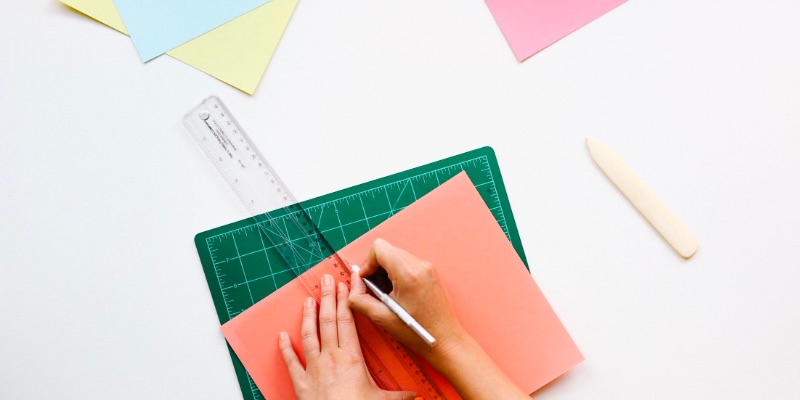 Need a few rebranding pro-tips? We've put together a quick list of best practices below to help you dig into the nitty-gritty. These tips will help you strategize, research, and execute a smooth rebrand for your business.
Write your plan down on paper
Get back to the basics and map out your plan on a piece of paper (even a napkin will do). Write down all of the reasons why you think you need to rebrand, how it will affect your business both internally and externally, and what steps you'll take to make sure it's a successful process. Make sure you write down all of your thoughts and ideas (even the bad ones).
Don't be afraid to ask people what they think
Your people (employees, customers, and partners) are one of the biggest assets you have in a rebrand. They know your business, your brand, and your reputation. They understand, better than anyone, what it will take to move the needle. Send out surveys and bring in people for focus groups to get their thoughts and opinions. And make sure that everyone knows, you want honest feedback – no hard feelings.
Be ready for constructive criticism
Rebranding in most cases is like pulling off a band-aid. It can be painful and be met with resistance. Be ready for the band-aid to be pulled off. When you rebrand, make sure to plan for the criticism and how you'll handle it. Even more important, make sure you take the constructive criticism to heart and use it to move forward in a positive way.
Push the boundaries and meet in the middle
Nobody has the exact right answer. And everybody seems to have opinions when it comes to rebranding. It's important to make sure everyone feels heard – even if that means not having everyone in the room. We urge you to push the boundaries but meet back in the middle. This might be one of the toughest challenges but it's important – otherwise, you'll likely end up with a lackluster result.
Consistency is key
You've heard it a million times, when it comes to branding – consistency is key. In every way, it's important to make sure your rebrand is consistent. From your internal efforts to your external efforts, everyone that encounters your brand needs to have a consistent experience. For example, when someone sees you a tradeshow, to when they visit your website, to when they visit your office – your brand needs to maintain precise consistency.
---
Case Study #1
To help give you an inside look, we'll walk you through our own rebranding experience:
Why did we rebrand?
Keeping things interesting and exciting is a big part of our job. So from time to time, that means switching up our own branding. We decided it was time for a rebrand that simplified our logo and updated our icon to a cleaner and more modern design. The old logo and icon were a bit dated and it was time for a change.
What was our process?
After going through an audit, we developed a plan to simplify our logo and design a brand new icon. We set specific goals and defined how to measure success. The whole process took about 6 weeks from start to finish. And yes, that included some vigorous dialogue and constructive criticism — all which helped us get to the updated brand.
What are the results?
Below is our new and improved brand which features a simple, typographic logo paired with a new icon. The icon is clean, modern, and geometric, with a nod to the old leaf growing out of a box. We've rolled out the rebrand to our website, social media, email marketing, and other marketing platforms.
We also made an announcement via email to our existing clients, just to give them a heads up: "Don't worry, we're still your same team, and we're not going anywhere. So when you start to see our new, simplified, and more modern branding — don't panic, it's still us — only better."
---
Case Study #2
Another great case study is the 2018 Uber Rebrand. After 8 years, Uber decided it was time for a rebrand: "We set off to learn what the business needed globally during a period of transition. We used our learnings to drive our work of creating a brand that both served our business and engaged our audience."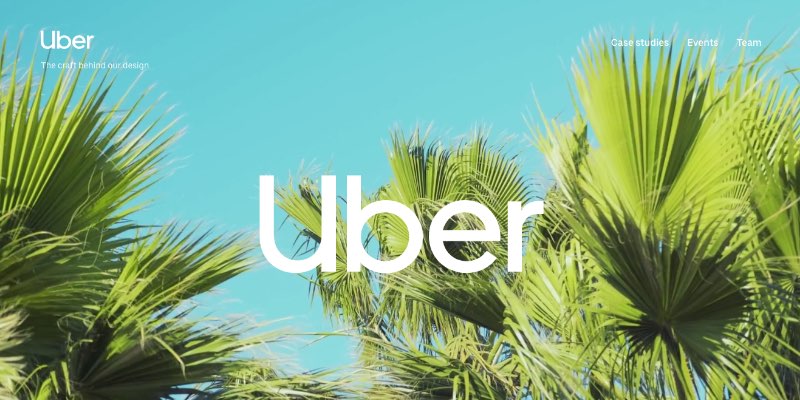 Building off our strengths
One thing was clear: a truly iconic brand system would leverage the power of our name recognition. We also found an overwhelmingly positive association of our brand with the color black. As a brand, we believe movement ignites opportunity. The brand system highlights movement as effortless as tapping our app to request ride and offers options to celebrate the endless opportunity movement makes possible.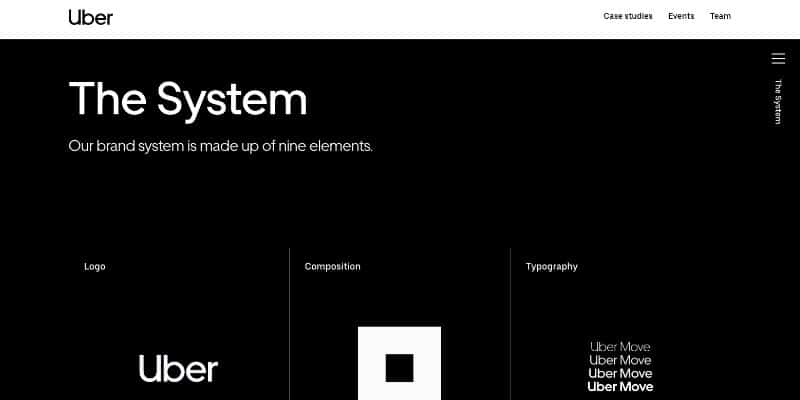 Logo
Our logo is approachable, easy to read, and takes full advantage of our name recognition. Optical kerning, refined weight, and defined clear space, as well as well-delineated placement in relation to other content, all help to make it as instantly recognizable as possible.
Composition
Our composition system is elegant in its sheer simplicity of use — plus, it creates a subtle "U" wherever it appears. By defining the grid based on the logo the system stays flexible and beyond easy to apply.
Typography
Our typography is as unique and easy to use as we are. Inspired by the world's best-used transportation examples, it was designed to maximize its impact across all applications while keeping it easy to read, ownable, and highly recognizable.
Read the full case study here.
---
Next Steps
Do your research. Spend a few hours digging into your brand, your competition, and your industry. Find out what's working and what isn't working. We've compiled a hand-selected, curated list of resources below to provide further insights, tips, and tricks for your next rebrand.
5 Examples of Rebranding Done Right
This is a great article by Neil Patel which walks through five successful rebrand examples ranging from Walgreens to Corn Syrup.
https://neilpatel.com/blog/rebranding/
How to Successfully Rebrand – A Strategic & Tactical Guide
A very helpful and comprehensive article about rebranding your business with everything you need – soup to nuts.
https://99designs.com/blog/logo-branding/how-to-rebrand/
The 8 Must-Follow Rules for Rebranding Your Company (Infographic)
We love this visually-engaging infographic that features some helpful rules when thinking about rebranding.
https://www.entrepreneur.com/article/237296
The Inside Story of Uber's Radical Rebranding
Great article that walks you through Uber's recent rebrand which took the marketing world by storm – in a good way.
https://www.wired.com/2016/02/the-inside-story-behind-ubers-colorful-redesign/
Rebranding your local business? Don't start without reading these tips
A higher-level article that specifically focuses on rebranding online for your local business.
https://marketingland.com/rebranding-your-local-business-dont-start-without-reading-these-tips-245217